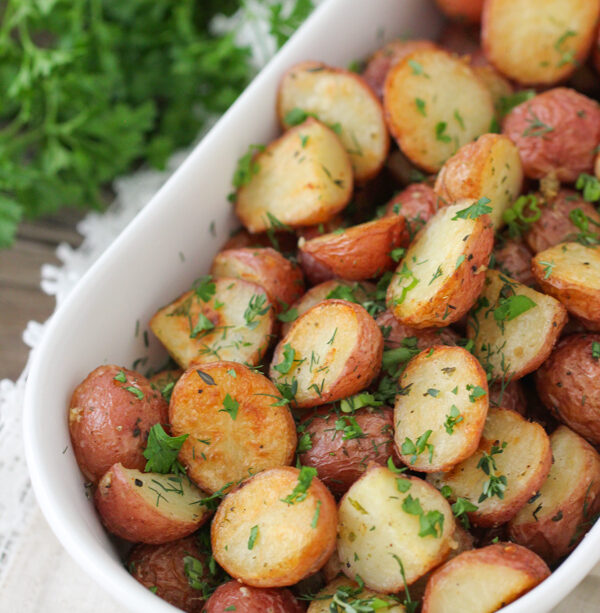 Potatoes are one of the most versatile dishes you will ever have the pleasure of making. There are many amazing, healthy, and delicious recipes you can try with a potato. You only need to know how to bake a potato the right way. Baked potatoes are one of many thrilling dishes you have to try the next time you think of making a potato dish. A way to make great tasting potatoes is by baking with herbs. It is also a healthier alternative to the potato fries you are used to. Here are some great recipes on how to bake a potato that your friends and family can't get enough of.
Baked Potato Rounds with Herbs
Ingredients: 3 Russet potatoes, 3 Tbs extra virgin olive oil, parsley, fresh or dried thyme and rosemary, black pepper, and salt.
Instructions:
Preheat oven to 420 degrees.

Spread 2tbs of oil on a baking sheet. Ensure the baking sheet is evenly coated with oil.

Slice potatoes round, about ¼ inch thick. Place the sliced potatoes on the baking sheet and sprinkle oil the remaining over them.

Dice your fresh or dried herbs and sprinkle over

 

the potatoes.

Allow to bake for 20- 25 minutes then use a fork to pierce through the potato. It should be soft and ready to eat.
Baked Potatoes with Garlic Herb and Sour Cream 
Ingredients: 
4 large potatoes, 3 Tbs of olive oil, 2 cloves of crushed garlic, salt to taste, fresh rosemary, sour cream, and shredded cheese.
Instructions 
Preheat oven to 350F

Wash and scrub potatoes

Pierce potatoes on all sides with a fork and coat with olive oil using a brush.

Place in a casserole dish and bake for 20-25 mins, to check if it's ready, pierce with a fork to check if it's tender.

Gently take the slice of the top of the potatoes and scoop out a portion

Mix the mashed potato, crushed garlic, salt, rosemary, shredded cheese, rosemary, sour cream, and 2tbs of olive oil or butter together.

Spoon the mixture back into the potato jacket.

Place the potatoes back in the oven and bake for 20 -25 minutes.

Serve!
Baked Potato with Lemons and Herb
Ingredients: 6 medium potatoes, 1/3 cup of lemon juice, 2 Tbs of olive oil, 1/2 Tbs of fresh rosemary,1/2 Tbs of fresh thyme leaves, salt, and pepper to taste.
Instructions
Preheat oven to 200C

Chop potatoes, thyme leaves, and rosemary.

Mix the chopped ingredients together and place in a baking dish with salt and pepper to suit.

Bake for 40-45mins until golden or tender.
You don't have to be a world-class chef before you make these dishes; you only need to know how to bake a potato. Be sure to try out any of these recipes and enjoy!