Herbalife Ingredients in Green Tea and N-R-G Tea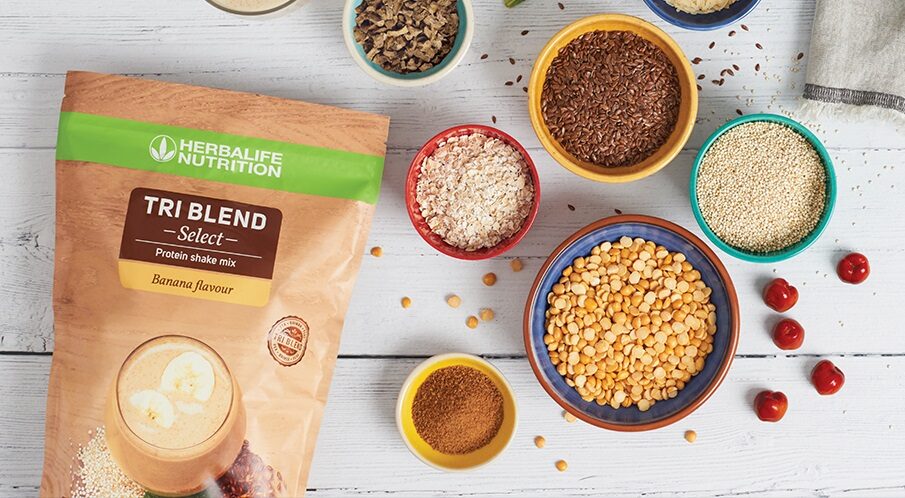 Most people stay busy from morning to night, leading them to experience high levels of stress and little time for balanced nutrition plans. Since 1980, Herbalife Nutrition has been committed to developing and offering high-quality products that address both modern-day challenges.
Tea, in particular, offers an easy way to obtain a variety of nutritional benefits that can be enjoyed at any time, day or night. Herbalife's Green Tea and N-R-G Tea are loaded with antioxidants, have zero calories, are flavorful, easily portable, and are a source of hydration. A glass or cup of tea a couple of times a day can provide a soothing respite to stress, supply some of the nutrients the body needs to stay healthy, and assist with maintaining a weight loss program.
1. Herbalife's Green Tea
The benefits of green tea are well-documented, and topping the list is its ability to deliver a dose of antioxidant protection against free radical cellular damage. Herbalife Green Tea is carefully formulated to provide the healthy nutrients of green tea with the great taste of pomegranate flavoring. Some people do not like the taste of unflavored green tea, making this product ideal for everyone.
Herbalife's Green Tea delivers many benefits, including:
Drink hot or cold
Excellent source of hydration
25 mg of caffeine per serving of 8 fluid ounces, less than coffee
Non-genetically modified (GM) ingredients
No artificial sweeteners
60 servings per container (1.69 oz)
Zero percent of the recommended daily value of total fat, sodium, and carbohydrates
No artificial colors
Zero calories
Ingredients of Herbalife's Green Tea
Green Tea Extract
According to the National Cancer Institute Drug Dictionary, green tea extract is a decaffeinated green tea polyphenol mixture that is isolated from a plant native to Asia and has antiviral and antioxidant properties. Green tea extract contains vitamins, and flavonoids and other polyphenols that are antioxidant compounds. The most active type of polyphenol is epigallocatechin-3-gallate (EGCG), a unique plant-based compound called catechin.
Maltodextrin
Maltodextrin is a powder made from potato starch, rice, or wheat. This almost flavorless starch helps preserve flavors, extend shelf life, and add body to liquid drinks.
Natural Pomegranate Flavor
This flavoring adds the taste of pomegranates to the green tea. As a natural flavor, it is an ingredient extracted from real pomegranates and then purified and added to the green tea.
Stevia Leaf Extract
The stevia leaf extract is made from leaves of the stevia plant. The extract is a highly refined non-nutritive sweetener, so it has almost zero calories.
2. Herbalife's N-R-G Tea
N-R-G Tea (Nature's Raw Guarana Tea) is an energy-boosting instant tea that can help with mental alertness and concentration. Many people need a boost throughout the day, and Herbalife's N-R-G Tea makes it easy to get the boost while also enjoying many nutritional benefits. Guarana seed extract, orange pekoe leaf extract, and caffeine are the three main ingredients.
The benefits of N-R-G Tea include:
Can mix with hot or cold water
Excellent source of hydration
No fat, sodium, or protein and less than 1-percent total carbohydrates
Contains approximately 26 servings (2.1 oz)
Contains approximately 40 mg of caffeine per serving
Zero calories
Provides gentle energy boost to reduce fatigue
Increases concentration and mental alertness
Ingredients of Herbalife's N-R-G Tea
Guarana Seed Extract
Guarana is a Brazilian plant that is native to the Amazon basin and has been used by Amazonian tribes for centuries due to its health properties. The seed extract is high in caffeine and contains many nutrients that include antioxidants like saponins, tannins, and catechins.
Orange Pekoe Extract (Leaf)
The term "pekoe" refers to the high-quality of the tea leaf. N-R-G Tea contains extracts from a familiar type of black tea called orange pekoe. Orange pekoe contains several antioxidants and is especially rich in flavonoids. It also contains polyphenols.
Natural Lemon Peel Flavor
This all-natural lemon peel flavor enhances the taste and enjoyment of the product.
Citric Acid
Citric acid is a natural element in citrus fruits, and it can also be manufactured. The citric acid serves as a flavoring and as a preserving agent.
Natural Caffeine Powder
National Institutes of Health research studies found that guarana seeds have up to four times the caffeine amount compared to coffee beans. Guarana derived from the seeds contains significantly more caffeine by weight compared to coffee. Caffeine is extracted from the guarana seeds, orange pekoe tea leaves, coffee beans and/or other foods, and then turned into a powder.
Maltodextrin
This ingredient is a powder made from potato starch, rice, or wheat. This almost flavorless starch helps preserve flavors and extend shelf life while providing body and smooth consistency to the tea.
Getting Results
There are millions of Herbalife fans who use these nutritional products every day because they are high quality, effective, and deliver the desired results. Tea is an enjoyable and soothing drink that can make life seem a little less energy-draining and a whole lot healthier.