How should you choose a skincare product?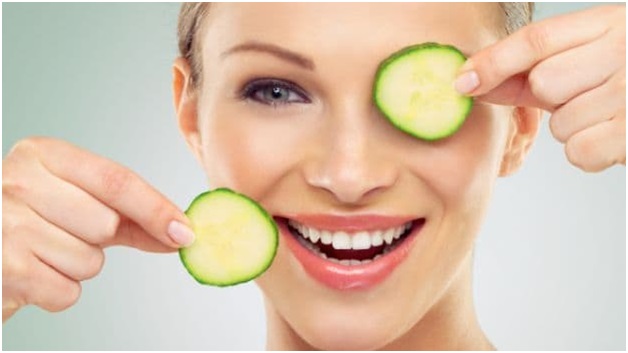 Anywhere you turn, you see commercials selling skincare products with eye-catchy offers and promises. All that information about looking youthful with no ageing lines can be quite overwhelming. But this is where you need to stop and think. You should know how to select a good skincare product that is compatible with your skin.
Some reputable companies with good ratings like the osmosis makeup and a few others can give you the best value for your money. Below is a guide that can give you an idea of what to look for when choosing a skincare product.
Things to look for on any skincare line
Active ingredients
Generally, the ingredients are listed in descending order of percentage present in the product. The ingredient with less than 1% can be listed in any order. You need to check the concentration of the ingredients.
Look out for USP-verified symbol to be sure that is a legit product. If you are not familiar with an ingredient, read about it from a trustworthy website to know how it works.
Expiration date
Products that are expired can carry harmful bacteria which causes rashes, irritation, blemishes, and skin infections. Check the Period After Opening (PAO) symbol to know how long your product is good after opening. Make sure that your type of usage and length of expiry date are compatible.
Physical sunscreen
Look for products that contain physical sunblock with an SPF 30 or higher. This acts as a barrier on your skin to reflect UV rays.
Ingredients for your skin type
Based on your skin type, either dry, oily, or combination, you need to look for certain ingredients and avoid others.
Sensitive skin
For sensitive skin, fewer ingredients in the product are advisable. Make sure not to use too much of anti-ageing ingredients. Instead, go for calming ingredients like green tea polyphenols and aloe which will soothe your skin.
Dry skin
Instead of lotion, go for products that are either ointment or cream because they are effective and less irritating for this type of skin. Ingredients like olive oil, jojoba oil, or shea butter can work wonders on dry skin.
Oily skin
Try to use oil-free, non-comedogenic foaming cleanser because it contains salicylic acid or benzoyl peroxide to prevent breakouts. Choose a lightweight moisturizer that has sunscreen.
Ingredients to avoid
Whatever skin type, avoid the ingredients that irritate the skin like parabens, silicone, and artificial fragrance. Depending on your skin type, they are also other few ingredients that you need to watch out.
Sensitive skin
Sulfates are harsh detergents in facial cleansers that break down the natural lipids in your skin. Other ingredients like glycolic acid, lipoic acid, and salicylic acid can irritate sensitive skin. So if your skincare products contain them, use with caution.
Dry skin
Deodorant soaps containing alcohol or alpha-hydroxy acid should be avoided. Otherwise, they can remove the skin's natural oils.
For acne-prone skin, avoid products with cocoa butter and coconut oil.
The bottom line
Taking good care of your skin is of primary importance, otherwise many complications will come along the way. So carefully choose a good product that suits your skin. Just because a product is expensive doesn't mean it will work for you. So do a lot of research.
You can also check out the Osmosis skincare line. They got a variety of products to suit your specific needs. For Osmosis makeup, visit The Skin Care Clinic.