Helpful Guide on How to Become an Admiring Fitness Model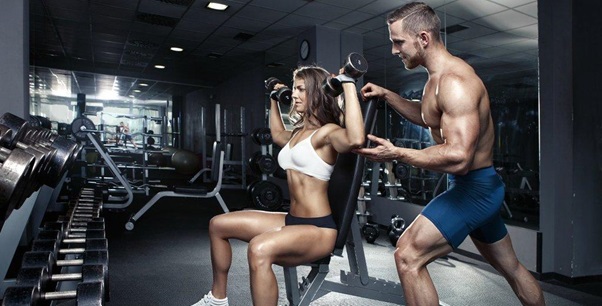 If you are highly dedicated towards physical fitness and leading a healthy lifestyle, chances are you might be able to become a fitness model. Fitness models are the popular type of models, blobbing the line between fashion and fitness industry. Fitness modelling is emerging as the highly competitive domain that demands for dedication and hard work. You will see fitness models everywhere including covers of magazines, in commercials, and other advertisements. But still there are many folks who are now versed about fitness models. But, what it takes to become such fitness models? Here are some helpful tips on how do you become a fitness model which will place you on the track of success.       
Avoid Misconceptions!
There are many people who compare fitness modelling with intense definition of bodybuilding and physique competitors. But the reality is just the reverse because fitness models are in good shape and toned and not in any type of extreme bodybuilding. You must not confuse fitness models with fit models. This is the common misconception that needs to be avoided. 
Physical Requirements for Fitness Models
The interesting fact about fitness modelling is that there are not any strict guidelines for physical requirements like other modelling industry. In this industry, the body type significantly matters than the body measurements. Both females and male fitness models must be fit and lean with firmer muscle tone. Women must be 5.4 to 6 foot in height and men can be anywhere from 5.10 foot to 6.3 foot or taller. 
Apart from this, the fitness models need to be look healthy and attractive with glossy hair, great skin tone, and obviously a beautiful smile and attitude are must in this industry. Unlike fashion models, the fitness models must have marketable and commercial look that can easily attract large number of consumers and clients. 
The Companies That Hire Fitness Models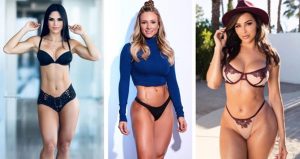 Fitness models usually work with supplement companies, manufacturers, fitness companies, athletic wear companies and fitness magazines. The photos of fitness models appear everywhere from magazines to catalogues, promotional materials to billboards and what not!   
Fitness models usually work as part timer for these companies for additional income. Most of the fitness models actually spend most of their time at gym since maintaining the perfect physique demands for lots of workout time and full-time dedication. 
How to Get Started with Fitness Models?
The last section of this guide on how do you become a fitness model includes the steps to get started with the fitness modelling. The best way to get noticed by magazines, companies, agencies and photographers is by entering the fitness modelling competition. If this is not the suitable path for you to opt for, then fitness models can also get scouted and noticed easily in virtual world. 
You may submit your photographs to some reputed and reliable online model scouting agencies. These agencies will evaluate your photos and publish it online for other agents and it will be scouted further by other fitness companies. This is the affordable and legitimate method to grab attention required to kick start your career as a fitness model.